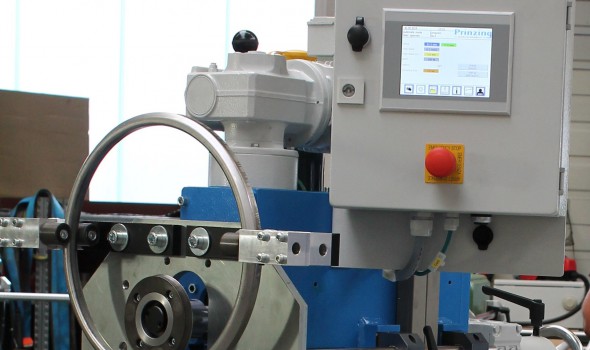 NEW Solutions developed for RING or SECTION Forming with 2or 4-Roll Beading&Flanging Machines Model SME or RPM!
Precise forming of RING Details, and Circular-Sections with NO FLAT END.
Prinzing has developed custom solution in metal forming for RING Details and Circular Sections, especially for stainless, aluminum and titanium materials for Automotive and Aerospace components.
Option: Automatic loading of parts from magazine and also pre-forming of strips prior rolling.