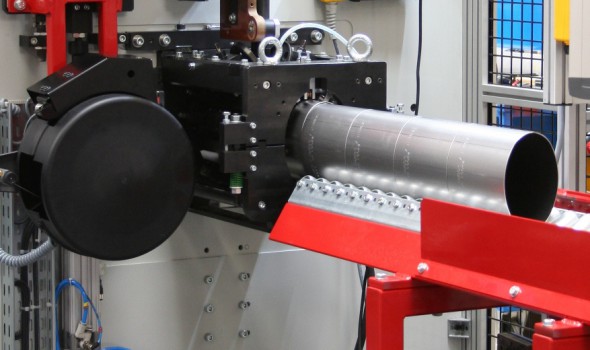 FlexSeamWelder has been redesigned to accommodate precise seam welding application for circular and tubular shapes (oval, rectangular).
The machine can be configured as TIG/MIG or Laser Welding Unit.
The Application-Range is customized and equipped with Hard-Tool or Flexible-CNC-Tooling.
The loading of the blanks is fully automatic performed by a Robot.